Custom Metal Forming Systems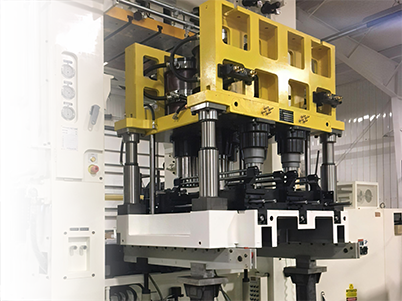 Oil Filter Systems
RAM custom metal forming systems are custom-built innovations, designed to interface with the specific requirements of each customer.
Custom-built systems features include:
Ability to convert to different sizes with relative ease
Most accept full-width coil or scrolled sheet, either steel or aluminum
Minimal scrap skeleton production
Programmable Logic Controls as an integral part of each custom system
Tooling designed for consistent product repeatability and maximum life
Comprehensive sales, engineering training, installation, start-up service and spare parts support
Contact RAM Innovative Technologies for more information about our custom metal forming systems. Call (330) 904-8039 or email ramgroup@raminnovative.com.