Exceptional Experience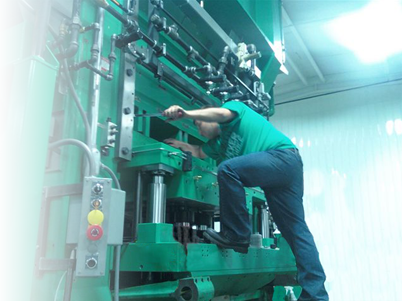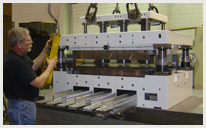 For more than 39 years, RAM has been the forerunner in close-tolerance precision specialty machining and design and has established a reputation that is unequaled in tool and die production, assembly, and engineering.
The strategic alliance between RAM Precision Industries and the Mercier Engineering Group to form RAM Innovative Technologies combines both companies' expertise and specialized resources to provide customers with the most advanced precision technologies and innovative engineering designs on the market. It is the perfect marriage of detailed tooling with cutting-edge 2-piece container technology.
We are proud of our sophisticated equipment and controls, which use the latest electronic inspection equipment and computer-generated design systems, all housed in our modern climate-controlled facility.
Our expertise in specialty machining starts with our unique blend of complex CNC machines, conventional manually controlled machines, multiple spindle drilling equipment, plus our tapping, turning, boring, grinding and milling equipment. Utilizing each of these disciplines, we are able to ensure precision tolerances to +/- 0.00003," and grinding precision to three micro-finish capabilities 30 millionth T.I.R. RAM also has the capabilities to lap flat surfaces to the same tolerance.
The industry's finest craftsmen form the nucleus of our tooling expertise. Innovative thought in tool and die design saves customers time and money.